Do your Homework on the Company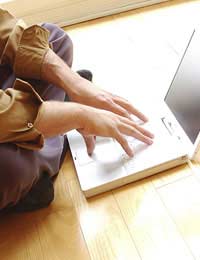 When you are joining a new company it is important that you do your homework and find out as much as you can about them. This will not only help you be clear that you want to work for them but also make a good impression that you have taken the time to find out about them. There are many sources of information about any company and you need to do your research, read up and talk to people to build a clear picture.
Research
The Internet is a great place to start when you are looking for information. By putting the company's name into a search engine you will probably get a lot of results. Sift through them to find the most interesting and trustworthy sources. Look at careers sites, old articles, and business books that will give you an insight into how the company is run, their ethos and what other people think of them.
Read Up
Once you have gathered all your information you need to take time to sit down and read through it. This part of your homework is all about you building your own profile of the company and knowing if there are any gaps that you need to fill. If there is anything that you don't understand then look it up and try and create an objective overview of what your new company is like.
Talk To People
You can read as much as you want but talking to someone who has been in employment in the company can tell you just as much, if not more. Try and find someone who has worked for them before, either through personal contacts or on Internet forums. They will be able to give you the insider knowledge about what day to day work is like.
Ask Questions
Once you have started your new job there is no reason why you can't keep doing your homework. Now you have stepped into the company you are surrounded by people who have years of experience in it. Don't be afraid to ask questions. Be careful not to be too probing but your colleagues will appreciate you asking them for advice.
Show Your Knowledge
Now you have done all this work and gathered all your information you will want to make use of it in your job. When you are talking to your bosses try and drop some of your knowledge into conversation. Also, use what you know to adapt the way you work to suit what the company is looking for.
Doing your homework on your new company is a great way to make sure that you are one step ahead. Before you start your new job, take time to do some research and read up about the company. Try and find ex-employees to talk to and once you have started, question your colleagues. Make use of all this information by showing your bosses that you know a lot about the company and impressing them with your knowledge.
You might also like...