About Our Site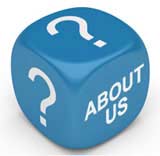 AFirstJob was formed to offer a unique reference point on advice on getting and starting your first job.
Starting out in the world of work can be a daunting prospect so AFirstJob was set up to provide all the information that is needed to be well prepared and confident. Although there are other sites that offer work advice, we wanted to create a resource that dealt specifically with AFirstJob as the pressures and experiences are very different. From preparing for the first day, to dealing with colleagues and planning career progression, it's all on here.
Our work experts have created a comprehensive collection of articles that can help a new employee to be the best that they can be in their job. As well as general advice there are articles dealing with more specific issues such as creating the right company impression, using a mentor, and adjusting to new hours of work.
All of our resources are written in a clear and engaging way so that people can easily find and understand the information that they need to do well in their first job.Being the new person at work, especially when it is the first step on the career ladder can be overwhelming but with our advice, and a little bit of dedication, it is possible to make a positive start towards a glowing career.
Our concern was that there was no single UK resource for interesting features and practical advice on this subject.
Our features and articles are written by experts - who have experience, or a particular interest in this area.
Our Background
AFirstJob was founded by John Rowlinson, the founder of PtS.
John, through PtS, is involved in a number of ventures including software and property companies. A percentage of revenue from these activities goes towards funding AFirstJob and a number of similar sites.
Our focus is simply on having experts create the highest quality information possible that is widely read.

Related Articles in the 'Site Information' Category...