Get to Grips with the Employee Handbook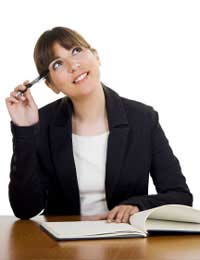 If there wasn't enough to deal with when you start your new job, you should make yourself familiar with the employee handbook. After understanding your contract and providing all the documents that your employer needs, this should be next on your list. An employee handbook is one of those things that often sits on a shelf gathering dust but is actually a great way to learn about your new company and their policies and procedures.
What Is An Employee Handbook?
An employee handbook is created by your employer to give a one-stop-shop resource detailing all their policies and procedures. It may sound dull but it is full of important information that you should know. An employee handbook allows the employer to communicate with all the staff and make sure that everybody is clear about what is expected of them and what their rights are within the company.
Company Policy
Company policy covers a lot of grey areas that are going to differ between each company but are important to the cohesion of the staff. These include things such as dress code, smoking policy and internet use. These things are important to know so that you don't inadvertently make a mistake. Company policy also covers more important issues though such as discrimination and conduct.
Pay And Benefits
Another area of the employee handbook will deal with pay and benefits. Obviously these are going to differ between each employee but it will set out the general guidelines of the company. This section will also look at things such as maternity pay, pensions and sick leave which will apply across the company. Familiarise yourself with these details so that you are aware of your rights and what you are entitled to.
Grievance And Disciplinary Procedures
An important part of the employee handbook will talk about grievance and disciplinary procedures. So, whether you have a problem with your company, or they have a problem with you, this will tell you the correct way to deal with it. Understanding these procedures now will help you in the event that you need them as in the moment, emotions will be running high.
How To Get To Grips With The Handbook
No, you don't wan to look like the geek in the corner, who studies their employee handbook at lunch. However, it is a good idea, in your spare time to read it thoroughly. It may seem like a boring task but getting to grips with your company's policies and procedures will stand you in good stead for the future.
An employee handbook is an important document that helps the whole company to understand what the policies and procedures at work are. It allows the employer to communicate formally with all employees quickly and clearly. Try to take the time to read it, comply with the policies and know what your rights are. It is a good resource to have around in case you need to question any decisions or treatment at any time in your job.
You might also like...