How to Relocate Successfully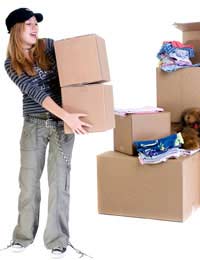 These days, it is no longer expected that you will start in a job down the road and stay there forever. Companies are becoming more global and people are more transient in their careers. Whether it is because your company is moving, you fancy a change of scene, or you are making a strategic career move, you may have to relocate during your career.
Relocating can seem like a daunting prospect but with a bit of research and a positive attitude it can be a great experience and a whole new adventure.
Why Relocate?
There are many reasons why you may relocate for your career. Perhaps there is a lack of work in your area, or the industry you want to work in is centred in a certain location. Or, maybe your company is moving or there is a great new opening in a different office. You need to weigh up the pros and cons of any move and assess the likely success of it. Career wise it can show your commitment to progress and your flexibility and adaptability.
Do Your Research
Before you decide that you are going to relocate you need to be clear about what you are committing to. Make sure you fully understand the nature of the new job and whether you will be happy in it. The other key area that will make or break the success of the move is where you are moving to. You need to think realistically about whether you will be happy there and take into consideration any partner or children you may have.
At Work
It is easy to become comfortable in your job when you have been doing it for a while. Relocating will take you out of your comfort zone and give you a new set of challenges. This is a good thing but you need to make sure you are prepared for it. Take your time to get to know people in your new office and how they work. Assuming it is just like the old one won't be a great success. Also, make sure that you keep your contacts at your old place of work just in case you want to return.
At Home
The most difficult part of relocating is leaving behind your friends and family. Moving to a new place can be a lonely experience so you need to do everything you can to make it a success. Stay in touch regularly with your friends and family and arrange for them to visit or you to go back. Also, get involved with activities in your new are so that you can meet people and fill up your time.
Deciding to relocate for your career is a big decision. It is much more common in the modern world and is a good way to progress your career. Do your research so that you know what you are committing to and make an effort to adjust both at work and in your home life.
You might also like...