Plan Your Journey to Work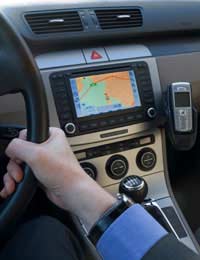 It would be nice if you could just role out of bed and into work but the chances are that you are going to travel a certain distance to work. Your commute can make a big difference to how your days goes and generally how enjoyable or stressful your job is. There are many factors to consider such as length, cost and ease of your commute. It is always worth giving your route a trial run but also having a back up plan in case something goes wrong.
Which Transport?
Your method of transport will usually depend on where you live and how far you are from your place of work. If you live in a city or have a long commute into work you will probably be travelling by public transport while in the suburbs you may use the car. It is worth considering both methods and also thinking of alternatives such as riding your bike or walking to work instead.
Factors To Consider
There are many factors to consider when planning your journey. The first is ease. How much hassle will your journey be and is there an easier way to do it? You also need to balance this with cost though. While taking the car may be the easiest option, walking or cycling will be much cheaper. Also think about the length of your commute and how the weather or delays may impact on it. Trains are great when they run on time but not the best option when something goes wrong.
Trial Run
When you making a plan for how to travel to work it is always worth doing a trial run. There are likely to be things that you haven't considered – such as a painfully slow set of traffic lights or whether there is parking near your work. All these little things can be worked out by having a trial run. You can also time how long it will take – it is worth trying to do it at the time of day you will be travelling – so that you can make sure you leave plenty of time.
Back Up Plan
It would be nice if travel plans always ran smoothly but they never do so you need to have a back up plan. If you don't then you will just panic if something goes wrong. If your car breaks down do you have a bike or could you take the bus? If the train is running very late how else could you get to that important meeting? Spending the time thinking about this now will save you a lot of stress when you actually need to implement it.
Making a plan for how to get to work includes considering all your travel options and what transport you could take. Weigh up all the factors such as ease, cost and length and decide which is best for you. Then have a trial run but also sort out a back up plan so you are not left stranded if something goes wrong.
You might also like...