Learn your Company's Culture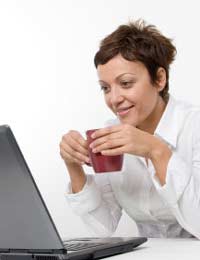 Every company has its own culture that says a lot about its attitudes, values and approach to its employees. When you first join a new company it is important to learn about their individual culture. This will not only help you decide initially if you want to work for them but also help you fit in and adapt to their style of working. You can find out more about them by reading up, asking questions but also watching and learning form your colleagues and what goes on around the office.
Read All About It
Your new company will have certain policies set out in print, whether it is on documents that they give you, on their website or in company literature. Read up on this to learn about their culture and beliefs and get a sense of their ethos. It can also be helpful to look for articles or pieces that other people have written about your company to get a more objective approach.
Watch And Learn
Once you have started in your new job there can seem so much to take in and it may feel a bit overwhelming. However, try to take step back and absorb what is going on around you. Take note of how people are dressed, how they interact, and what seems to be normal and accepted behaviour. All of this will help make sure that you are acting the way you are expected to be. The experience that you gain on the job can be the best way to learn about your new company.
Ask Questions
Don't think that asking questions makes you appear stupid or needy. As the new person in the company asking questions shows that you are interested and eager to learn. Your colleagues will appreciate you asking them as it makes them feel important and knowledgeable. Ask for their experiences of the company culture and what you should be aware of. Get them to explain what the general ethos is and what is expected of you in your job.
Adapt Your Behaviour
Once you have gathered all this information you need to decide how to put it into practice. Having found out what the company culture is and what the general ethos of your office is, work out how to adapt your behaviour to fit. You don't want to lose a sense of who you are or try to change too much – after all, you got the job for a reason – but just make an effort to fit in.
Each company has its own character, set of rules and priorities. These are all part of the company's culture which influences how people act, the interactions in the office and what the approach to work is like. When you join a new company you need to take time to figure these things out so you can make sure that you fit in. Don't try to change who you are but just adapt the way you work to suit the company's culture.
You might also like...