How to Manage Until Pay Day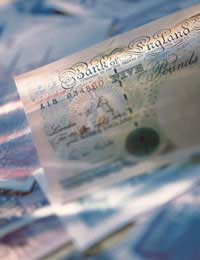 The days when a job was for life have long gone with the average British worker expected to change their jobs at least seven times throughout their career. Sometimes that choice is our own and other times the decision has been enforced upon us by factors beyond our control as corporate mergers, downsizing or testing economic conditions such as the current credit crunch. And in an ideal world the transition from one job to the next will be quick and without a loss of income.
However, it doesn't always work like that and even if you do start a new job immediately after your old employment ends, the case may be that your old employer paid you in advance but, your new employer requires you to work a month in arrears. Yet the bills still need to be paid.
So how do you keep control of this temporary lack of income and manage a pay lull without jeopardising your financial responsibilities until the next pay day?
Create A Budget
Working for a whole month without any pay does not have to be as daunting as you may at first think. Creating a budget enables you to stretch your final pay check further and prioritise your essential outgoings.
Reduce your spending where possible by cutting down on discretionary items such as eating out or other entertainment, at least until your new salary hits your bank account.
Prioritise The Most Important Bills First
Mortgage or rent, utilities, car payment and food shopping are usually your main priorities. And if it looks like you may struggle to keep up with other payments such as credit card bills, consider consolidating your debt if possible.
Manage Your Bank Account
Consider changing your bank account to one that offers an interest-free overdraft facility. Banks are clambering over themselves to win and retain new customers and many offer attractive deals to entice you because, to be blunt, they want your money.
Avoid using your credit cards as much as possible and pay off your credit card debt. Reducing your debt now can pave the way for bigger purchases once your new salary starts to be paid or an even wiser move would be to invest some of your money into a high interest savings account.
Maximise Your Final Salary And Bonus
Resist the urge to spend money by splashing out on new things. It could be as much as five or six weeks before you next get paid so you need to keep a check on your spending.
Contact Your Creditors
If you have any personal loans, credit cards or a hire purchase agreement for your car then you want to consider contacting your creditors to negotiate lower payments or interest-free payments.
Don't wait until you're behind on your payments or your creditors may be less flexible and your credit file will be marked if you miss a repayment.
Finally
Managing a pay lull is not as difficult as you may think. By calculating your monthly outgoings and sticking to a budget for the next four or more weeks, you may find that you are more comfortable than you think.
You might also like...