Your First Job: Frequently Asked Questions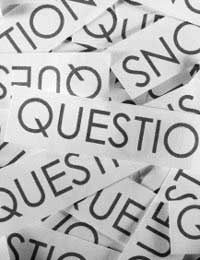 Leaving education and going into employment is a big leap and there are lots of things to think about. It may seem like you are alone but remember that everyone has been there at some point and most people will be happy to help you. By making sure that you are prepared you will feel more confident in your first job and more able to make the most of it. Here are some Frequently Asked Questions to help fill in the gaps:
What is a contract of employment?
A contract of employment is a binding agreement between you and your employer about the terms and conditions of your job. It should cover your hours of work, your pay, your holiday entitlement and how much notice you or your employer need to give to end the contract. Your employer should give you a written contract for your to keep so ask about one when you start your job. Make sure that you read it thoroughly so you that are fully aware of what you have signed up for.
How do I pay my taxes?
If you are in full or part time employment then your employer will deduct or taxes and national insurance from your pay before you receive it. You will be given a payslip that will show how much you have earned and how much has been deducted. Make sure that you keep these payslips as if you leave your job or only work for part of the year, then you may be able to claim some of your tax back.
What kind of training should I get?
The type and level of your training will depend on your role and what has been agreed with your employer. However, all new employees should be given an induction to help you understand the basics of your role and where you are working. Employers also need to give you health and safety information. If you are working in a dangerous environment then this should be detailed whereas in a general office it may just consist of fire exits and procedure.
How do I make the most of my first job?
Make sure that you create a good first impression in your new job by dressing well, being on time and working hard. Listen to your colleagues, ask questions and try to learn from their experiences. Also, if you think you need any specific training then don't be afraid to ask for it. Spend time building up your skills and working on any feedback that you are given so that you can prove that you are keen to learn and willing to progress.
Just because it is your first job it doesn't mean that you shouldn't be treated fairly by your employer so make sure that they give you everything you need. Capitalise on your training by learning from your colleagues and building up your skills as you go along. If you have any questions then be sure to ask them and get into the habit of keeping good record and being aware of your pay and taxes.
A FIRST JOB IS FOR SALE.
This website is for sale [more info].
You might also like...