My First Day in My First Job: A Case Study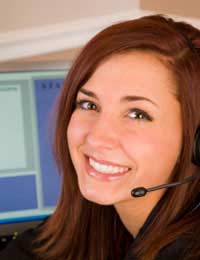 Tessa, 18, was excited about starting her first job as a Personal Assistant, but as the day drew closer her nerves began to build.
"I was offered the job before I had finished school so there was a bit of a gap between accepting it and actually starting. Once the initial excitement of getting it wore off, I started to get a bit scared and the reality of not being at school any more hit me.
"I had been to the company on work experience and that is how I had heard about the vacancy so I already knew quite a lot about them. But I was going to be joining a totally different department and I was really keen to make a good first impression."
Getting prepared
"As the only job I had before was as a waitress, I didn't really have any good work clothes, apart from what I'd worn during my work experience. As a present for finishing my A levels my mum took me out shopping and we got some good basics.
"I also wanted to make sure that I had all the paperwork in place so I arranged to go in and see my new boss a few weeks before I started to go over it. I think this also help me feel a bit better about my first day."
When the big day arrived, Tessa made sure that she got in early and made a good first impression.
"I left plenty of time and arrived half an hour before I was supposed to as I wanted to show that I was keen."
First impressions
"My boss wasn't actually in when I first got there but it gave me a chance to have a wander round, get used to the office and feel a bit more relaxed. When he did arrive he showed me around and introduced me to a lot of my colleagues.
"For the first few weeks I was shadowing another personal assistant whose job I was going to be taking over. This gave me a great chance to find out all the information I needed. It also helped me settle in as she was really friendly and took me to lunch with some of her friends from the office on the first day.
End of day one
"By the end of day one I felt very tired as I had been concentrating so hard but also very positive about my new job. I felt confident that I would be able to do it once I was trained up and thought that the office was going to be a nice place to work.
"It took a while to get settled into the routine and it was very scary when Rebecca, the girl I had been shadowing, left. However, I feel that I am getting more skills each day and think that I made a good decision. I think I will probably stay in this job for a few years and then start looking for a promotion or something that can further my career.
You might also like...