How My First Job Shaped My Career: A Case Study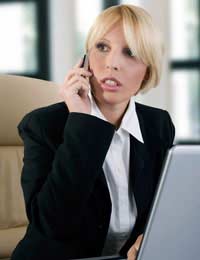 Helen, 30, is a successful HR manager but she says it was her first job that has been the basis for all her career moves since.
"I left school when I was 16 and went straight into work. I had always been good at typing at school so applied for admin jobs and started off as a secretary in a local property company. I was excited about starting work and having a pay cheque and wanted to be as good as could at it.
"I was very lucky that my boss was very supportive and encouraging. I think he saw how enthusiastic I was and was keen to cultivate that. He used to give me time each week to sit down and find out how things were going, what I needed help on and offer me help. He showed me that with a little care and attention people can flourish and I made the most of all his help and belief.
Moving On
"After two years of working in my first job I started looking for a new one. It was actually my boss that suggested it! He said that he didn't want to lose me but knew that there was nowhere for me to progress in his company and wanted to see me do well. It felt weird, as obviously I didn't know anything different but I was happy to be taking the next step in my career."
Helen found a job working in human resources in a larger company and although sad to leave her first job, was keen to learn new things.
"From my first job I learnt that asking questions, and knowing where you needed to improve was a positive thing and I took that with me into my next job. I stayed at that company for seven years as there was lots of room for promotion and I managed to get on some good training schemes. It was very different to my first job but I don't think I would have been ready for it if I hadn't have started off small."
Becoming a Manager
"I finally became a manager and really enjoyed looking after other people. My approach was definitely shaped by my first job and I try to give as much time and attention to my staff as I can. They all have different needs and by opening up communication with them I can give them a chance to take control of their own progression.
"After being headhunted by a big city firm I have moved on again and am now working in an international environment. There is more pressure and more to take in but the principles are still the same. I enjoy my career and have had some good opportunities but my first job has definitely had a big influence on me. The support of my boss was important but he also made me believe that you can do what you want as long as your work hard, are committed and make well thought out career steps."
You might also like...