Setting a Good Impression at Work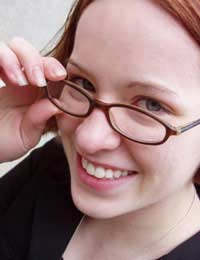 In any job it is important to make a good impression at work, but especially when you are new and at the bottom of the ladder. You may not know the most or have the most experience but you can still set a good example to your colleagues. The most important thing is to be friendly and keen to get stuck in, to learn and to help out with what is needed. Also, pay attention to the basics – arrive at work on time, make sure you are well dressed and complete work on time.
Look The Part
Whether your company is formal or casual you should always dress appropriately for work. You don't need to spend a lot of money but you do need to be well presented. Iron your shirt, shine your shoes and make sure your hair and makeup looks the part. You may be the best employee but if you don't look like you care then nobody will trust you to do work well either.
Be Friendly
It sounds simple but a smile and a bit of friendly banter goes a long way. It gives the impression that you are positive and approachable and if people like you, they will be more patient with you. Make small talk, remember things about your colleagues and show interest in what they have to say.
Get Stuck In
If the tea needs making, then make it. If the photocopying needs doing, then do it. As the new person you need to show that you are willing to get stuck in and help out with whatever needs doing. This will build your colleagues' respect for you and give off a good, healthy work ethic.
Be Keen
You may not have the most experience but you are willing to learn - that is the impression that you want to make. Show that you are eager to learn by asking questions, watching your colleagues and doing extra work in your own time. Your boss wants to see that you are serious about working your way up in the company and that you are dedicated to your new job.
Time Keeping
There is nothing that will annoy your boss quicker than you being late. Leave extra time for your journey so that you are always punctual. The same goes for any breaks – come back a few minutes early. At the end of the day, don't leave bang on the hour, but offer to help others that still have work or ask if there is anything else you can do before you go.
Making a good impression is very important in your new job and you need to think about all aspects of your work. Concentrate on the basics like being on time and making sure that you always look the part. Be friendly and approachable with your colleagues and always be willing to help out with menial tasks. Also, show that you are keen to learn by asking questions, working longer than necessary and proving your commitment to the company.
You might also like...