Do the Menial Tasks at Work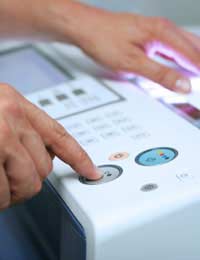 Everybody wishes that there job was exciting and interesting all the time. Unfortunately this is rarely the case – especially when you are just starting out at work. The likelihood is that you will get stuck with a whole host of menial tasks that are boring, time and consuming and a little bit soul destroying. Try to think of them as one step closer to doing the fun stuff and give yourself methods of getting through the work such as rewarding yourself or trying to find something that you can learn from it.
Make A List
You may think that making a list will just make you more depressed as you will be able to see the pile of menial tasks that you have to get through. However, making a list helps to out you in control of the situation. You can see what you have to deal with and make a plan of attack. Also, each time you complete a task you can cross it of the list which gives a great sense of satisfaction and achievement.
Do The Worst Things First
When work seems never ending it can be tempting to put off the worst tasks until last. However, doing this will mean that you just have the prospect hanging over you and you are likely to work slower to avoid them. The best thing to do is to tackle the worst jobs first while you still have some motivation. This will make you feel good that they are done, and also leave you with the nicer tasks when you are beginning to lose focus.
Reward Yourself
A little bit of bribery can go a long way – even with yourself! Just as you would with a child or animal, give yourself a reward when you have finished something. It only needs to be a cup of tea and biscuit or a ten minute break, but it will give you something to work towards. Bigger plans such as lunch with friends or a hair appointment after work will help to motivate you even more.
Learn From It
When you are stuck with a pile of menial tasks it may seem like you can take nothing away from it – but challenge yourself. There is always something you can learn from any situation so find it. Whether it is finding out what a button does on the photocopier or memorising how many sugars everyone on the office takes, find a way to make the boring jobs a learning experience.
In your first job it is very likely that you will be left with a lot of menial tasks to do. They are not fun or interesting but you need to find a way of getting through them. Write yourself a list so that you know what you have to deal with and then tackle the worst jobs first. Once you have completed them, reward yourself, even if it only with a cup of tea. Finally, try to find something, however little, that you can learn from the process.
A FIRST JOB IS FOR SALE.
This website is for sale [more info].
You might also like...