Show your Willingness at Work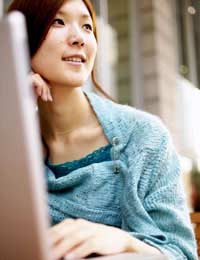 Employers are looking for all sorts of qualities in their employees but one important one, especially in your first job, is to show willingness at work. They want to know that you are happy to be there, keen to learn and serious about progressing in your new role. There are number of ways that you can show these things at work. Firstly, make sure that you arrive on time and don't leave the second your hours are over. Do more than your asked in your role, consider taking on overtime and ask questions to learn more. Finally set yourself goals and exceed them to prove that you are focused and willing to go the extra mile.
Ask Questions
Asking questions in your first job is not a sign of weakness but that you are keen to learn and eager to be the best that you can at your role. If you don't know something then ask, but be sure to retain and use the information that you are given and don't end up asking the same thing again. Also, think about the training that you need to excel and talk to your boss about arranging it. This will show your willingness to improve your skills.
Don't Clock Watch
Nobody is going to be impressed if you arrive late and leave early each day at work. You need to show commitment to your job by being at your desk and ready to start work when your working day starts. At the end of the day, remain around after your scheduled hours to do extra work, help others out or just to show your willingness to be an integral part of the company.
Do More Than You're Asked
When you accept your new job you will be given an outline of your role and the everyday tasks that you will be responsible for. To prove your willingness at work you need to not only complete all these tasks but go above and beyond. Use your initiative to think of things that need doing, ask your colleagues if you can help them or talk to your boss about extra work that you could take on.
Set Goals And Exceed Them
In your first job, your boss will want to see that you are keen to progress in your role and have a good understanding of what is required of you. To show willingness to progress you need to set yourself realistic goals and then proceed to exceed them. Whether it is extra training, improving your soft skills or completing a project, prove that you are serious about your job.
Showing willingness at work is a great way to impress your boss in your first job. By going above and beyond what is required of you, you will be able to prove your commitment. Work longer hours than you need to, be serious about your training, and do more than is asked of you. Finally, set yourself goals and then make sure that you beat them.
You might also like...