Verbal and Non-Verbal Communications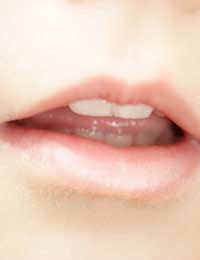 Every day in your job you will communicate with many different people both internally in the company and externally. Effective communication is key to any good relationship at work and you need to work on your own. There are many ways that we communicate, both verbal and non-verbal and both are very important. Look at the way you interact with people and work out how you can improve it.
What You Say
You will constantly be talking to people and communicating verbally whether on the phone or in person. Although this may come naturally you need to think about what you are saying and how the words you are saying represent you. Think about your company and the language they use and try to replicate it. If it is a formal business then you are not going to speak in slang whereas a forward thinking media company may be more relaxed. Also think about the level of jargon or that you and your colleagues or clients will understand.
How You Say It
Not only is what you say important but also how you say it. Think about any phrase and how your tone of voice, volume or emphasis can change its meaning. You need to make sure that the way you communicate is friendly and professional. Ask others to listen to you and give you feedback about anything you could improve. Also, try to adapt the way you talk to the person that you are talking to and mirror their own tone or approach. This is especially important on the phone as you don't have any non-verbal communication to help you.
Body Language
You may not realise it but the majority of our communication is through non-verbal communication. This means that our body language has a lot to answer for. For example, crossing your arms will make you look unapproachable and cold while using lots of eye contact will make you seem trustworthy and open. Work on your body language and make your non-verbal communication count. Try and make others feel comfortable by the way that you interact with them.
Presentation
Not only does your body language come into non-verbal communication but so does your presentation. The way you dress, do your make up or style your hair can say a lot about you – so make sure it is saying the right thing. Dress to suit your company or clients and concentrate on making the right impression. A handshake can also say a lot so work on being firm but friendly and making a good first impression.
The way that you communicate plays a large role in the way people perceive you and the success of your interactions. Both verbal and non-verbal communication are just as important as each other in people forming an impression of you. Concentrate on verbal communication by thinking about the language you are using and the way that you say things. Also, look at your non-verbal communication and try and have open, approachable body language and be well presented.
You might also like...