Returning to Work after a Long Break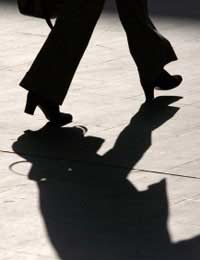 If you have been out of the job market for a while, you may feel intimidated by a job search. But don't be. Whether you have taken a career break to reassess your options, or perhaps you were made redundant or possibly you are returning to work after spending time away raising a family, your first day in your new job can still pass-by relatively smoothly.
Returning To Work
Whatever the reason for your career break, any prolonged absence from work will inevitably cause feelings of reduced confidence and lack of certainty about your ability to perform your job.
But as legendary explorer Ranulph Fiennes said: "Don't be put off by apparent obstacles - the very act of starting the ball rolling will shift a lot of them."
The key to getting your career back on track is managing to convince your co-workers that you are still focused on the job. The first thing to do is to have a plan.
The saying 'fail to plan, plan to fail' is as true today as it has ever been. Be certain that you have a clear understanding of your career plans and ambitions and be prepared to set the wheels in motion from day one of your new job. If you are starting an entirely new career then the two most important things you need to take with you on your first day at work are a notepad and pen.
Ask someone who does the job that you want how they got where they are and exactly what they do - people love to talk about themselves - it's human nature. The more people that you talk to, the more you will identify the key traits needed to achieve your ambition - and know what pitfalls to avoid.
If you took a voluntary break from your last job, the likelihood is that your decision to turn to work has been prompted by financial need or because you have taken as much time as you needed soul searching and are now ready to jump back onto the career bandwagon.
Or maybe you have been on maternity leave having traded working lunches for PTA meetings and have found a role that strikes the balance of flexibility and challenge that many parents returning to work are looking for.
Looking At Your New Role Positively
Ultimately, it is your responsibility to demonstrate to your new employer that you are now ready to commit to your new position and dispel any fears that they may have about you disappearing again a few months into the role.
However, if your career break was imposed upon you through redundancy or dismissal, you are unlikely to have had much fun. Indeed, your personal resolve and self-confidence may have taken a knock and this is when you need to dig deep and remind yourself of what made you successful in previous roles. Remind yourself that your new employer recognises the skills and personal attributes that you possess which he feels will be of benefit to his company.
Whatever the reason for being away from work, it is perfectly understandable that the nerves will set in but, it will only be a matter of time before you find yourself back in the swing of things again and you'll feel that you have never been away at all.
You might also like...