Take Time Off Before You Start Your New Job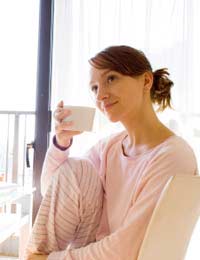 No sooner has the door to your old office closed behind you, you now find yourself opening another door, only this time it's the door to your new office with new colleagues, new procedures and a new way of doing things. But regardless of whether you left your last employment voluntarily or not, it is important that you give yourself a period of respite between jobs so that you can starts your new role refreshed and re-energised.
Economy And The Workforce
The days when a job was for life have long passed and some experts suggest that the average UK worker will have as many as seven or eight different employers during the course of their career. Indeed, as the economic slips further into global recession, many organisations are faced with the real prospect of having to downsize, relocate, outsource overseas or even close down.
The point is that change happens and, unfortunately, more and more people will be experiencing changes in their careers over the next few years.
So as you leave your old company on the Friday, resist the temptation to jump straight into your new company first thing the following Monday morning and opt instead to take at least one week off – you will need this period of time to appreciate the end of the old and the beginning of the new.
Changing jobs can be a traumatic experience, especially if you were with your previous company for a prolonged period of time. Indeed, it is estimated we spend as much as 70 per cent of our waking lives at work and we see our colleagues more during the working week than we do our own families.
The relationships - good and bad – that we develop are typically very strong ones. Sometimes it can be very cosy, whereas at other times it can be like a big dysfunctional family. You won't always get along with your coworkers and sometimes they can drive you crazy. But there is some comfort in having them around day after day.
Reasons To Take Time Out
With UK employees working the longest hours in Europe, sometimes it can feel like life is all work and no play. When you consider that most companies will not permit you to take any time off until the end of your three-month probation period, why would you want to jump straight from one job to another?
Take time out to relax, unwind and do all the things that you have been bemoaning about not being able to do because you have always been too busy. Take a holiday, go away for a long weekend and visit friends, complete the DIY job that's been left unfinished for weeks, or simply relax in your armchair and do absolutely nothing for a few days. However you decide to relax you will be assured that you be in the right frame of mind on day one of your new job.
But don't waste your time off, use it productively. Use the time to familiarise yourself with your new company, learn about their product lines, their corporate philosophy and their culture. Plan what you're going tear during the first week of work. Plan the route you'll take to work as well as some alternate routes. Should there be traffic, or if a train line is out of service, you'll be glad you did this.
You might also like...