Swat Up on Your Product Knowledge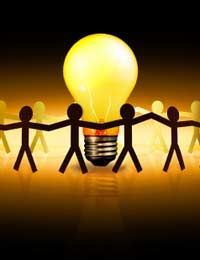 When you join a new company trying to memorise all their products and services can seem very overwhelming. However, it is important that you show that you are committed to your new job and are willing to make the effort to understand. Try to swat up on your own by looking at the company's literature and website and paying attention around the office. Also, it is always worth asking your manager for specific training as it is in their interest too for you to swat up and know the most that you can.
Why Improve Your Product Knowledge?
As the new person in the company it is inevitable that you are going to know less than your colleagues. However, you want to make the most of your position and can't do this unless you understand as much about the products and processes as possible. Also, showing initiative and putting your time into learning about the company will show that you are keen, eager to learn, and committed to your new job.
Do Your Homework
There is bound to be a lot of literature about your company whether it is things that you have been given, brochures, websites or articles about what they do. Take your time to swat up, read it all through and try to learn as much as you can. It may seem like extra work on top of your new job but it will pay off in the long run. The more product knowledge that you can take in, the better equipped you will be to do your job to the best of your ability.
Ask For Training
Other people in your company will have been their longer and know more about the products and services than you will. Instead of letting this intimidate you, use their knowledge by asking questions and learning from them. It is also worth asking your manager to give you specific product training. This will show that you are keen and help you progress quicker.
Use Your Product Knowledge
Once you have taken the time to swat up on your product knowledge and learn about your company, you need to make use of it. Make sure that your colleagues and managers are aware of the effort that you have been putting in. Also, demonstrate your new knowledge by using it in practical situations in your job that will impress. Don't be worried if you make a mistake, just use it as a reason to re-learn and re-evaluate your knowledge.
Taking the time to swat up on your product knowledge will prove that you are keen to learn and progress in your new job. Find as much literature as you can from or about your company and try and take it all in. Don't be afraid to ask questions and even suggest that you take part in some product training. Use your new found knowledge in your everyday role and try to learn on the job and improve from your mistakes.
You might also like...